Lectures
Lectures microbiome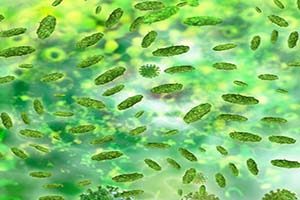 "All disease begins in the gut" – Hippocrates"
Obesity, diabetes, cardiovascular diseases, autoimmune diseases, celiac disease, skin diseases, allergies, neurological diseases, autism, cancer … all these chronic and terminal diseases start in the intestine. Research all over the world shows that only in industrialized countries do people suffer from these chronic diseases. Indigenous tribes of hunters and gatherers do not get these diseases. Do you want to know why? I'd like to discuss the possibilities of giving lectures about our microbiome.
Overview of lectures
Workshops
Ask the shopping coach
The most powerful step you can take is to first consciously look at your grocery habits. As an expert in the field of nutrition and harmful ingredients, I share with you all my knowledge about food and drink. In 2 hours you will learn why many supermarket products lead to inflammation. You will also discover which foods counteract inflammation and strengthen your immune system. We will look at every nutrition. You receive'll detailed information about everything you find in the supermarket. With the right knowledge, buying food will soon be very easy for you. Despite all the conflicting information you will finally see the forest for the trees. With this knowledge you can change your eating habits at your own pace. And this will only make you feel more energetic, slimmer and mentally stronger. I'd love to see you in the supermarket.
Also attention for non-food
If you not only want to give food attention, but also want to know everything about natural hygiene and personal care, you can expand the coaching session by one hour. I'll explain to you why hygiene and personal care are also puzzle pieces on the road to total health within the holistic health model. You'll get to know everything about harmful substances in household (cleaning) products and physical care products. I'll give you tips for healthy alternatives for you as a human being and for the environment.
Cooking workshop
During cooking you learn to eat seasonally in a simple way. When preparing meals, we use fresh organic or biodynamic products. You'll discover that as a kitchen queen you do not have to stir in any pan for hours and hours. With a few unprocessed products you can keep it simple and delicious, so that you can start enjoying cooking. We do not count calories and we do not weigh anything. All too complicated. During cooking I not only tell you what healthy food is, but I also give you advice on how to prepare food in a healthy way. You will also receive a list of ingredients that you should avoid at all times and you will have the opportunity to ask all your questions.
"The best doctor is in the kitchen."
During the workshop you will learn why nutrition is your first medicine and your first defense against disease. I explain to you what influence nutrition has on your functioning, how you think and how you feel. Tasty food is one of my favorite happy habits. I hope to meet you soon in the kitchen. I would love to hear your wishes. All kinds of combinations are possible.